Stroszek
Lire cette interview en FRANÇAIS

After two albums and one EP, Stroszek is no more the band "next to Frostmoon Eclipse". Interview with Claudio Ordog Alcara, guitarist, singer and componist of the band.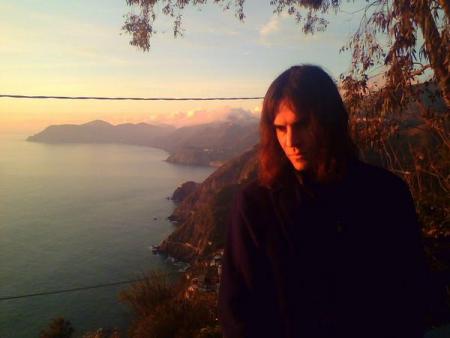 1. Cultivated people immediatly think of Werner Herzog's movie when hearing your band name. Does it actually come from this movie? Why did you choose that name?
Yes, it comes straight from the movie... when I first saw it I was still in the process of writing the songs for the first album and knew immediately it would have fit. I am about to do a little spoiler here: if you saw it, the main caracther gets killed by his own dreams, and that's basically what's happening to me... many elements that movie you can find in my music and why not, in my life also...


2. How would you define your music? Which bands could you be compared to?
I usually say country folk, even if I know it's not country and not even folk. It's always hard to describe your own music... I just try to sound like what I'd want to hear...
I don't like to put down big names, but from the review I saw around I read names like Red House Painters and stuff like that.
In my intentions Stroszek should stand somehow halfway between the darkness of the Twilight Singers and the blackness of Steve Von Till.


3. Which bands have influenced you musically and spiritually? Which bands do you enjoy listening to?
I like the old stuff like Townes Van Zandt or Mickey Newbury and all the classic like Tom Waits or Johnny Cash. Last albums I bought were debuts from 16 Horsepower, Madrugada and Ours. Otherwise I am always listening to all the projects which involve Greg Dulli and Mark Lanegan.


4. You are linked to the Black Metal scene due to your other band called Frostmoon Eclipse. How do you live that link? Do you consider Stroszek to be a part of that scene? Most of your fans being Black Metal fans, what kind of listeners do you wish to interpellate?
I am done trying to find a label for my music, I mean I'm alright if someone says "black metal", but to me is all just music. Some can find some resemblance as it's always me writing, be it with electric or acoustic guitar. And by the way Frostmoon Eclipse did a totally acoustic album in 2005 called "Dead And Forever Gone" which was the real starting point for Stroszek, so the two bands are deeply linked.
Basically, I think Stroszek is for older people. I am getting old, so it feels natural to talk to people of at least my age.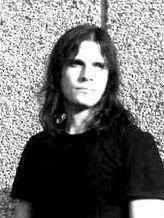 5. What are your lyrics about? How do you choose the topics for your lyrics and how do you write them? What does inspire you?
Sometimes lyrics are about myself, sometimes about other people, sometimes about things that happened to me... but in a way really hard for comprehend. Sometimes they're just what my mouth enjoys to say. I like to write them on paper but I always forget them around, it's a real problem.
I think I am inspired by the Devil of course, otherwise I'd say mostly books, stuff like McCarthy or E. Cioran, and as our name would suggest, movies from Herzog or Von Trier, that kind of stuff.


6. You are going to release a new album at the end of the year. Could you tell us something about it? What could you say if you had to compare it with your two last albums and your EP? What does it represent to you and how did you proceed to create it?
The new album will be called "Sound Graveyard Bound" and I think it has been the most painful experience for me since the first Frostmoon Eclipse demo. This recording had caused me a lot of problems within myself and with people around me, I think there's a deep feel of resignation going on through the whole album.
"Song Of Remorse" was the beginning with even some might-be Frostmoon Eclipse songs on it, "The Wild Hunt" was a therapy and "Life Failures Made Music" was finally 100% Stroszek, so this new one picks up where this left. Once again I tried to write proper songs instead of throwing parts together that is mostly what I hear from bands around today. Don't know if I succeeded but that was my intention, at least.
Hypnotic Dirge will release it, so I suggest you to have a look on their website www.hypnoticdirgerecords.com


7. What do you think of the actual Italian music scene? Particularly of the underground Metal scene?
Italian music is light years behind everything else, but still there are some bands I'd recommend you to check: my favourite are The Peawees, which play rock n'roll with a vibe from the 50s... and I like very much the first album of Morose, "People have ceased to ask me about you".
Metal-wise I have too many friends playing in bands, so I'll tell you about someone I don't know personally: Crown Of Autumn did their comeback this year with a nice album, but you should search for the first one, "The treasures arcane". The same guys did also an album under the name Magnifiquat which is really good, even if it's sung in italian.


8. One song of Stroszek also appears on the very good compilation "Der Wanderer über dem Nebelmeer" released on the chinese label "Pest Productions" (Dopamine, Dysthymia, Heretoir, ...). How did it became possible? All the songs on this compilation having been written especially for it, how did you proceed to write this specific song? Are you happy with the result?
They contacted me and asked for a song, which I was really happy to record because I have always liked that picture and that painter, Caspar David Friedrich. We recorded a song specifically for that album, called "Land des Schweigens und der Dunkelheit" (which was later re-issued on "Life Failures..." with the english translation of the title). I'd suggest everyone to search for an original copy and not just download it because the package is great and there are really cool bands on it, not only Agalloch but also Vindensang, Nechochwen, Musk Ox and even Velnias, which played some gigs with Frostmoon Eclipse on our american tour in 2008, very nice guys.
Interview : Loulou
Plus d'infos :
Label : God Is Myth Records
MySpace : www.myspace.com/songsofremorse
Site Web : Pas de site
Site du label: www.god-is-myth.com
Interview cliquée : 19536 fois
Chroniques du même artiste :
Interviews aléatoires :